Swimming Club
A beautifully simple but powerful way to manage your club.
Swimming Club by Sailfish perfectly combines powerful flexibility with a beautiful user experience to allow your team to easily manage every aspect of your club.
Members
Easily manage any number of members, coaches, volunteers and user accounts.
Squads
Full control over squads, member assignment, attendance and performance tracking.
Billing
From simple to complex, you get a beautiful set of options to keep abreast of your club finances.
Documentation
You will love how easy is to to work with Swimming Club.
A complete club solution
Swimming Club is a completely new system built by the same team that developed Swimming Events. Building upon a wealth of experience of running swimming clubs and competitions, the Swimming Club system is designed to save as much precious volunteer and coach time as possible so you can spend more time enjoying the sport you love.
Member Engagement
Engage your members with an activity feed of important events within your club. Squad moves, personal best times, county and regional times can be tracked.
Achievements
Posts
Announcements
Integrated billing tools
Use Swimming Club's included tools to automatically collect club fees and reconcile payments. Easily collect recurring or one-off payments and apply concessions.
Recurring Payments
PAYG
Reporting
Full Performance Tracking
Swimming Club makes tracking member attendance and performance a breeze. Reporting and comparisons aid in decision making.
Attendance
Skills
Performance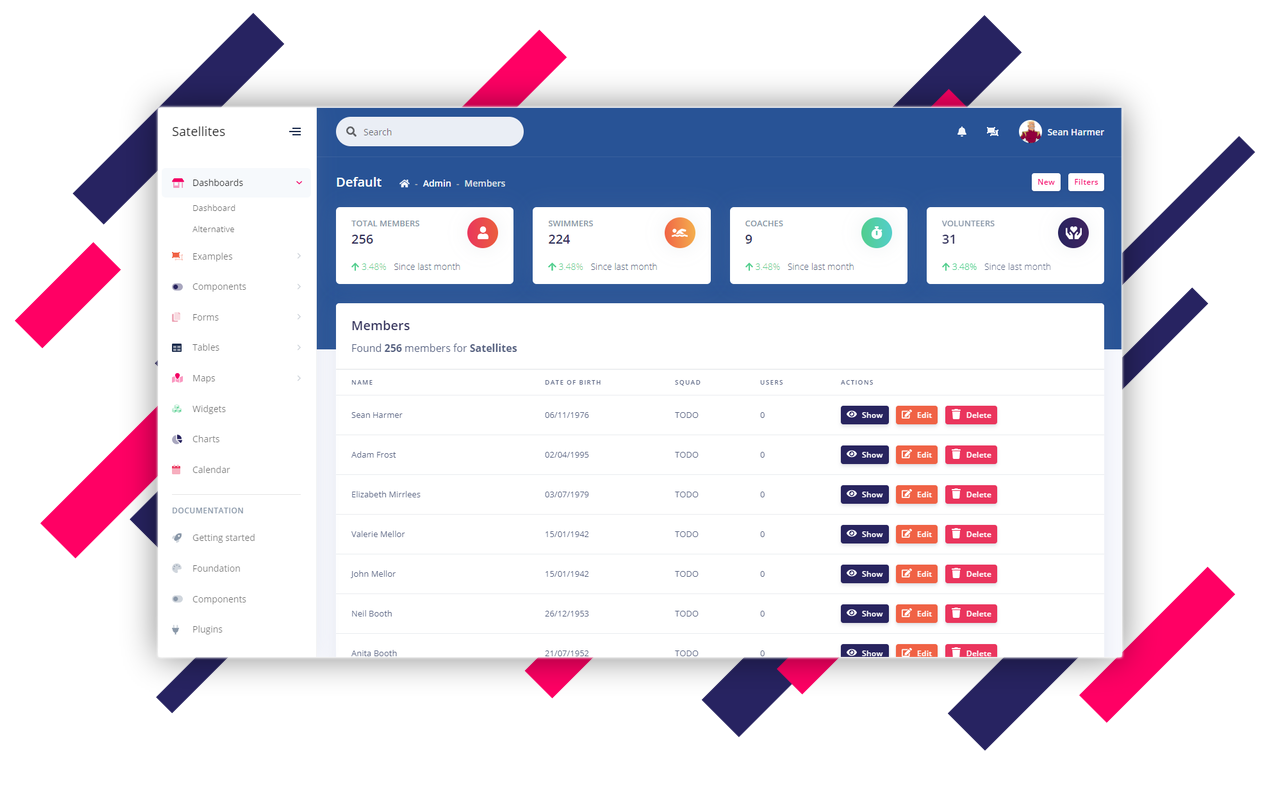 Awesome tools
A wide selection of dashboards and tools come with super cool features that give you the information you need to efficiently run your club. Keep track of payments, performance, attendance; create announcements and club activities; integration with Swimming Events for competition management.
If you would like to see something added to Swimming Club then let us know and we will do our best to help make it happen.
Carefully crafted dashboards and reports

Super friendly support team